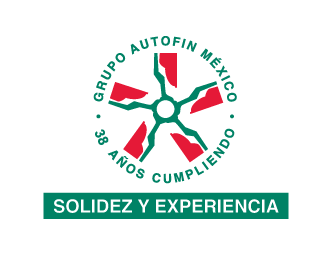 WE ARE A GROUP OF SOLUTIONS
Grupo Autofin Mexico never stops.
Turns dreams into reality and sets the world in motion.
It's a company that evolves and renews all the time.
It's knowledge and discovery.
It's the present in the pursuit of future.
It's about reaching goals through new challenges.
It's an innovative, modern and committed group.
The spirit of Grupo Autofin Mexico makes us grow and be the best at what we do.
 Grupo Autofin 2015 Video Resume

Strength and Experience
 Grupo Autofin México started 38 years ago imposing its leadership in the Self-financing System. As of today, the vision of our leaders makes us a leading organization in Latin America, which managed one point three hundred eighty-two billion US dollars (1.382 B USD) in sales during 2014.
The greatness of our Group requires a workforce of over 7,000 employees with a professional and specialized profile in the automotive industry and customer service, they integrate one of our 74 companies, grouped into 9 divisions:
1. Self-Financing
Our Self-financing System allows us to contribute with the heritage of the Mexican families by acquiring their cars and homes in our branches located in Mexico and the United States.
2. Automotive
It is integrated by 54 car dealerships of the 24 most important car brands in the world; this Division is grouped as follows:
Grupo Britania, Jaguar and Land Rover Dealerships
Grupo Cresta, VW Dealerships
Lider Camion, VW Trucks and Buses Dealerships
Grupo Clase, Audi Dealerships
Grupo Dinastia, Ford Dealerships
Grupo Elegantes, Chrysler, Dodge, Jeep Dealerships
Grupo Excelencia, GM Dealerships
Grupo Furia, SEAT Dealerships
Grupo Imperio, Nissan Dealerships
Grupo Imperial, Infiniti Dealerships
Grupo Ingenio, Buick GMC Dealerships
Grupo Torino, FIAT Dealerships
Grupo Leyenda, Lincoln Dealerships
Grupo Lux, Renault Dealerships
Grupo Pasión, Mazda Dealerships
Grupo Samurai, Mitsubishi Dealerships
Grupo Herencia, Hyundai Dealerships
The Automotive Division has Autopista, which offers buying, selling and trading of pre-owned guaranteed cars, with more than 800 cars in inventory. 
Autopartes Universales is a website where we register our spare parts stock so we use it among our dealerships to optimize it and decrease obsolete, as well as retail online sale for clients.
        3. INTERNATIONAL
In 2014 our group conquered the US by establishing three Nissan dealerships and a KIA dealership in California, giving us the opportunity to bring our culture of work and effort beyond our borders.
This archievement joins our self-financing branches that established for over six years with great acceptance, also in USA.
4. FINANCIAL
Our customers and our own financial needs were solved since 2006 when we entered the Mexican banking sector with the creation of Banco Autofin Mexico, which offers products such as credit card, car loans and investments. We have a network of subsidiaries in Distrito Federal, Estado de México, Morelos, Jalisco y Guerrero.
 Also, with the car leasing and fleet management offered by Arrendomóvil de México, we solve the mobility needs of SME, corporate and federal government offices with 100% tax deductible plans.
5.  REAL ESTATE
The smartest way to buy, sell or rent a property anywhere in Mexico is with Autofin Bienes Raíces, a company of professionals who support clients to make the best decisions.
        6.  
MANUFACTURING
To cover higher security requirements we created Über Blindajes, a company with specialized equipment and cutting-edge technology for car armoring, up to 5th level, ISO 9001:2008 certified.
 Our entrance to the industrial sector was marked by the creation of King Ingeniería Suprema, where King buses are designed and produced in our own factory. King buses are comfortable, safe and quality assured. Their sales through leasing, makes them the best choice.
We have an alliance with Bajaj in India, the 3rd world's largest motorcycle company, being their key distributor in Mexico.
7.  TRAVEL & LEISURE
We impact the Mexican tourism sector with Mundo Imperial, which accommodates the most modern convention and expo center, a spectacular auditorium, an elegant promenade and a luxury resort with an extraordinary SPA, that will offer an exceptional level of service and hospitality in Acapulco Diamante.

Through Pottro Viajes we offer experience in business and leisure tourism. We are IATA certified and belong to the American Express franchise network.
8.  MEDIA AND NEW TECHNOLOGIES
With Autoexplora  magazine, radio, TV and website, we provide our customers with the needed information about the automotive industry for a better purchasing choice and promote our business relationship.
9.  OTHER BUSINESSES
Our printing company Identidad y Diseño, allows us to translate the ideas of our clients with leading-edge equipment and solutions, from graphic design to product delivery.
Serving our customers with professionalism is a priority in our group, that's why we created a Contact Center that has the best technology in communication and a team of specialists who keep a good relationship with our customers.
Our vision has led us to create a great project within the funeral industry, Memorial Premium, which will have funeral centers with a modern and unique style.
In our two gas stations located in Del Valle and Tultitlán, we provide the best services with a fast and gentle treat that all customers deserve.
In Flores y Jardín we have floral design services and products, home gardens, business or any event with a great esthetic and functional sense.
Normal 0 21 false false false ES-TRAD JA X-NONE
We could not be complete without our social responsibility program, that is why we support young Mexican artists with the exhibition of their work through the Soy México galleries.
THE FUTURE TODAY
 We have been rewarded with Brand's Factories prizes, awards and certifications  because of our customer care, quality service and meeting the goals, which make us a worldwide reference, with automotive industry personalities congratulating and recognizing our commitment. In addition, we closed 2014 with ISO 9001-2008 certification in 11 dealerships.
These numbers mark the future of Grupo Autofin México, in this 2015 we will meet new major challenges:
The Automotive Division will be strengthened by the integration of BMW and Mini brands. Besides, the Korean KIA will join the Mexican market and our group will be an important part of its distribution.
In addition, our transport solutions will be expanded with BMW Motorrad and its range of motorcycles.
The company main core is our people who provide the best of themselves by offering the best to our customers.
Welcome to GRUPO AUTOFIN MEXICO